Doggie Heaven
Dog Friendly Accommodation on the Great Ocean Road, Victoria
Luxury Pet Holidays Robe South Australia
The finest dog friendly accommodation Victoria and Robe South Australia, for really enjoyable holidays with dogs where the hosts treat your best friends as theirs!

Choose your favourite dog friendly accommodation at Doggie Heaven in the Otways near Apollo Bay, Victoria, at St Leonards on the Bellarine Peninsula, or at Doggie Heaven near Robe in South Australia for a great pet holiday. Each of our special canine guests receives a very warm welcome, with comfy dog beds near the Wood Fire, fluffy pet towels and yummy natural dog food treats.

Visit Victoria on the Great Ocean Road and the Bellarine Peninsula, or Robe on the Limestone Coast in SA and select from five exceptional pet friendly accommodation destinations all offering really memorable holidays with dogs.

Mmmmmm. . . .Dog Friendly Holiday Heaven on Earth!

Doggie Heaven:Top dog friendly accommodation for a fabulous pet holiday in Victoria or South Australia

Click on an image to open a larger version

The Dunes Homestead - Cape Otway, Victoria

The Dunes Homestead is set within natural parkland and rolling lawns atop 60 acres of native bushland at Cape Otway Cottages, in beautiful Hordern Vale, Cape Otway. Centrally located to the Great Ocean Road and the Great Ocean Walk, this truly luxurious dog friendly retreat offers privacy and luxury, with breathtaking views.

Looking for the ultimate in luxury dog friendly accommodation on the Great Ocean Road and Otway Ranges? CLICK HERE FOR More Information >>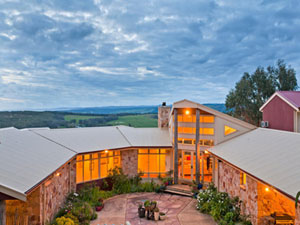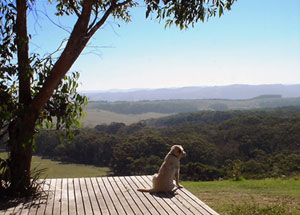 Luxury Dog Friendly Otways Accommodation
Cape Otway Cottages - Cape Otway, Victoria

Cape Otway Cottages is a fantastic place for romantic weekend getaways and holidays with dogs, in beautiful dog friendly accommodation adjoining the Otway National Park near historic Cape Otway Lighthouse, Maits Rest Rainforest Walk and the Otways Fly in south-west Victoria.

For holidays with dogs in Victoria secluded Cape Otway Cottages on 60 acres are set around this picturesque coastal property near Apollo Bay - perfect as a quiet retreat for couples or families enjoying a pet holiday. More Information >>

Dog Friendly Otways Accommodation CLICK HERE to Visit the Website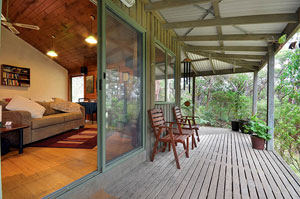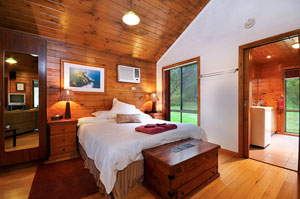 Dog Friendly Otways Accommodation
Windsong Beach House - Robe, South Australia

WindSong Beach House is an absolutely private luxury beach front holiday house with uninterrupted ocean views and direct access (no road to cross) onto a totally dog friendly beach, for truly exceptional holidays with dogs near
Robe in SA.

With magic views along the coastline and acres of beautiful sheltered parkland WindSong Beach House accommodation offers total seclusion for marvellous dog friendly holidays, in deluxe Robe accommodation with pets on the Limestone Coast in South Australia.

Dog Friendly Robe Accommodation CLICK HERE for more information>>>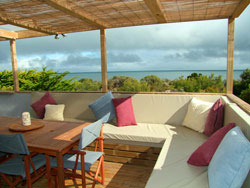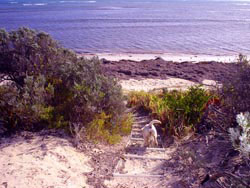 Dog Friendly Robe Accommodation
Burrum River Retreat - Apollo Bay, Victoria

Burrum River Retreat offers a peaceful and secluded dog friendly holiday house on 400 acres at the foothills of the Otway Ranges just out of Apollo Bay in the Barham River valley.

Enjoy great dog friendly holidays only 3km drive from Apollo Bay on the Great Ocean Road, Victoria. This peaceful seaside town boasts a wonderful year round dog friendly beach and a great selection of cafes and restaurants. Pet friendly accommodation on the Great Ocean Road doesn't get any better than this.

Dog Friendly Apollo Bay Accommodation CLICK HERE for more information>>>

Seascape St Leonards - Bellarine Peninsula, Victoria

Seascape St Leonards enjoys sweeping views of Port Philip Bay and offers wonderful pet friendly accommodation in this lovely seaside holiday house, for romantic getaways, a weekend escape, or family holidays with dogs.

In a fabulous location for holidays with pets in Victoria, Seascape St Leonards accommodation has a welcoming dog beach and a big pets friendly park right outside the front door. Beautiful Bellarine Peninsula accommodation and a great pet holiday close to Melbourne, Victoria.

Dog Friendly Bellarine Peninsula Accommodation CLICK HERE for more information>>>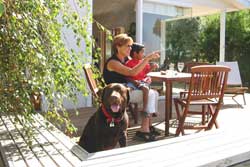 Dog Friendly Bellarine Accommodation